UKKO.fi is the leading online invoicing platform for self-employed and freelance professionals in Finland. We make it possible for people to work as an entrepreneur, without actually starting your own company.
Our service takes care of all the paperwork and bureaucracy related to invoicing and salary payment. This lets our users focus solely on working to the clients of their own choosing, while we take care of the paperwork.
Olli Kopakkala,  Ukko Kumpulainen, Antti Turpeinen ja Marko Yli-Paavola founded UKKO.fi in 2012. The goal was to make it easier for self-employed professionals to employ themselves.
Now, UKKO.fi is the industries leading service platform in Finland and it has changed the Finnish working life in a short time. The number of self-employed professionals in Finland is on the rise and growing every year. Light entrepreneurship has risen to be a significant form of self-employment. There are a lot of talented professionals in Finland whose know-how and experience we should be able to utilize better. We at UKKO.fi make this possible.
As the biggest and best-known company in the industry, UKKO.fi has taken part in the general discussion about the changing work life. In addition, we have given statements in regards to the legislation. In order to meet the constant societal changes, UKKO.fi is being developed all the time.
We at UKKO.fi encourage each of our users to create a personal career by doing what it is that they love the most. In fact, for our users, we are much more than just an invoicing service. Already early on we noticed that for self-employed people it is important to know how to sell their work.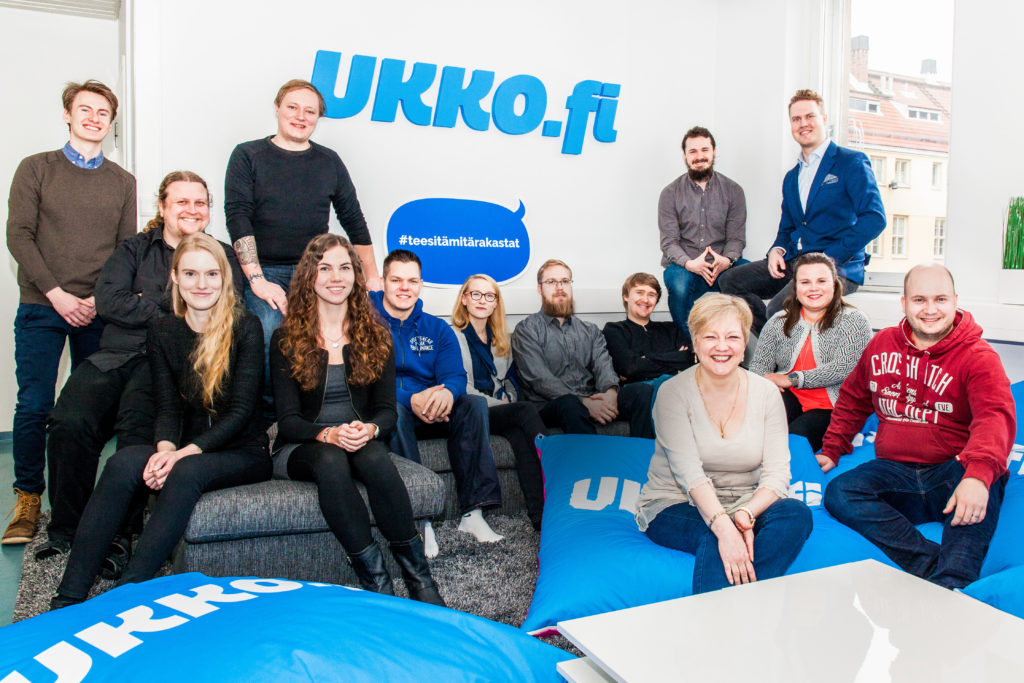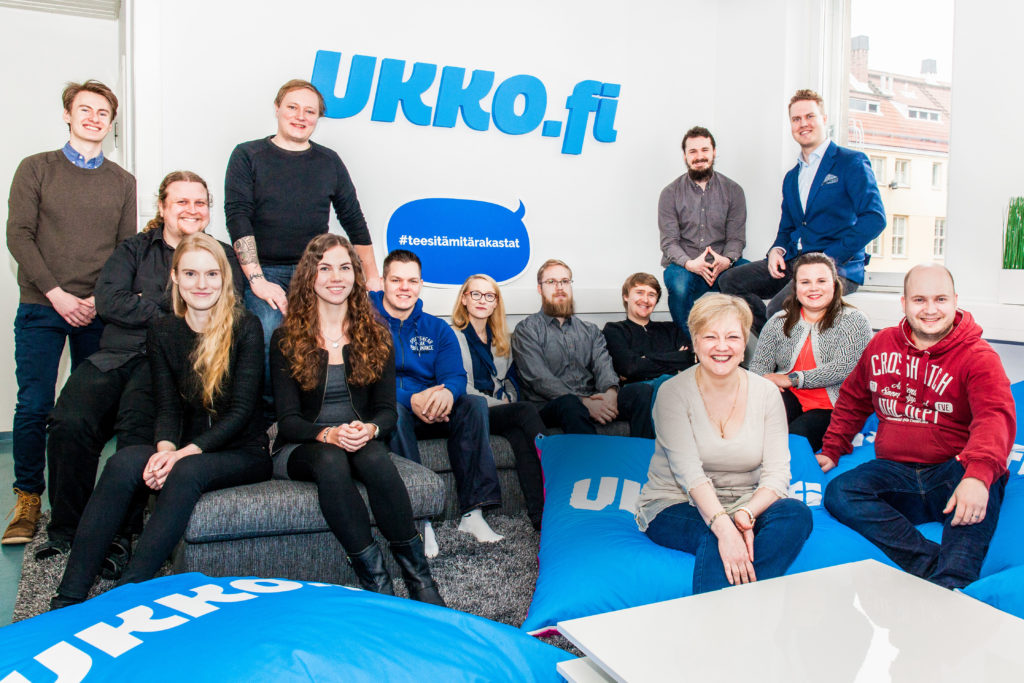 With different courses and guides, we have thought our users how to sell, market and price their work.
In Finland, UKKO.fi has now over 65 000 light entrepreneurs.
Our revenue in 2018  was around 85 million. Right now, UKKO.fi has around 40 employees.
Kesä 2012 toi yhteen neljä yrittäjähenkistä nuorta miestä. Antti, Marko, Olli ja Ukko olivat huomanneet, kuinka kiehtovaa yrittäminen ja omien unelmien tavoittelu voikaan olla, mutta samalla he olivat tajunneet, kuinka paljon työtä ja huolellista perehtymistä yrittämisen liittyvä byrokratia vaatii. Ajatus siitä, että he voisivat mahdollistaa ihmisille mieluisan tekemisen ja oman potentiaalin hyödyntämisen paperitöiden tekemisen sijaan, tuntui mielekkäältä.
UKKO.fi syntyi, jotta kaikki voisivat tehdä sitä mitä rakastavat.
Nuorukaisten into ja palo päästä eteenpäin oli niin kova, että palvelulle tarvittiin ripeästi helposti mieleen jäävä, yksinkertainen nimi. Nimi löytyi yllättävänkin läheltä. Palvelusta tuli yhden perustajansa kaima, sillä erotuksella, että loppuun lisättiin verkkodomainissakin oleva pääte.
In the beginning, a service named after his own first name did not make Ukko Kumpulainen, one of the founders, jump from joy. Later on, he together with his associates, found the name choice to be excellent: it stands out, it is interesting and it wakes up the imagination.
Right from the beginning, it was clear that UKKO.fi should answer the needs of its users in the best way possible. This is why the entire system was created self from scratch. That way it was made sure that UKKO.fi would be able to answer fast changes in an agile manner. In financing, trust is one of the key criteria and in order to meet it, no middlemen were used in the creation of the program.
The vast amount of freelancers and other self-employed professionals is a colorful bunch with multiple different backgrounds. In order to make the sporadic terminology in the industry clearer, UKKO.fi decided to refer to its clients as "Light Entrepreneurs". The term quickly proved its necessity and managed to create unity while making the service and its core principals more transparent and easy to explain. During the time the term started to spread and now 'Light Entrepreneurship' is used among both, media and the authorities.
UKKO.fi is a Finnish success story. Our service has over 65 000 users and is growing fast.
In addition to business development, we take care of our users and their customers  – improving and uniting the status of Light Entrepreneurs in the eyes of different authorities is a mission of honor for us. We operate as an expert, societal influencer and a key actor in deveöloping the Finnish work life.
Our values
Our values guide our everyday actions, as well as our attitude towards our users, their clients and the surrounding society.
These values show in our everyday work and in the way we see each other, our colleagues, here at UKKO.fi. 
UKKO.fi is a service, positioned in the front-row of the changing work life and set out to encourage Finland in having more profitable companies and entrepreneurs, so that people can do more of what they love the most. The goal of our service is to make starting the entrepreneur-like work easy by lowering the barriers in front of your dreams.
Do what you love has been the slogan of our company for many years, as it distinctly crystallizes the core of Light Entrepreneurship and the focus of all UKKO.fi employees. Entrepreneurship and the entrepreneurship-like work, most of all, let us know that the person doing the work is motivated, committed and excited.
We wish everyone the courage to reach for their dreams. That is why we encourage our light entrepreneurs, along with our colleagues, to bold, ambitious and personal choices in work and in life.
Passion to once work is a guarantee for continuous development. We at UKKO.fi
Intohimo omaan työhön takaa myös jatkuvan kehittymisen. Me UKKO.fi:llä näemme työssämme jatkuvasti asioita, joita voimme tehdä vieläkin paremmin. Uskallamme etsiä uusia ratkaisuja ja kyseenalaistaa vanhaa – samaa toivomme myös palvelumme käyttäjiltä.
Olemme ylpeitä siitä, miten muutamme suomalaista työelämää ja siitä, kuinka voimme tarjota tuhansille kevytyrittäjille mahdollisuuden päästä tavoittelemaan omia unelmiaan avullamme. Kun myös käyttäjämme ovat ylpeitä omista saavutuksistaan, ovat heidän asiakkaansakin tyytyväisiä työn tuloksiin.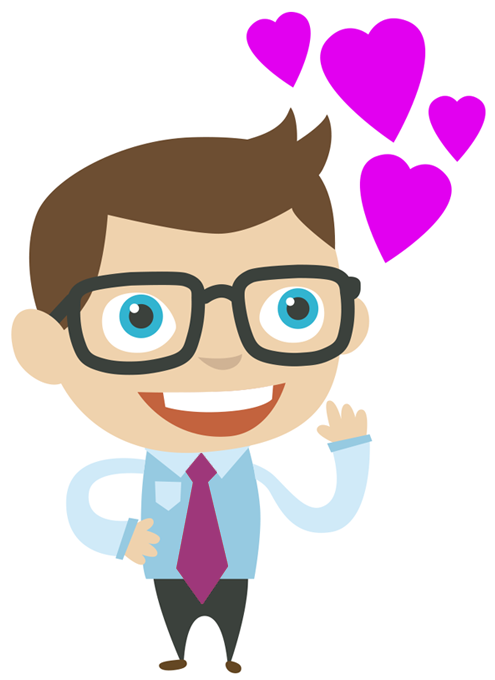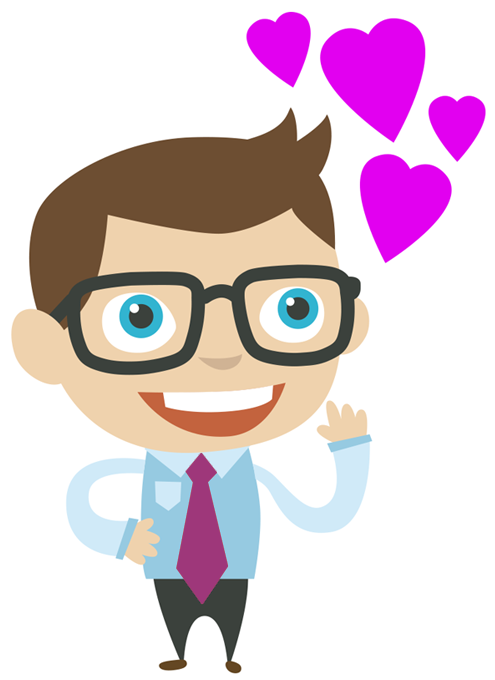 Ketteryys
Ketteryys näkyy kaikessa tekemisessämme. Kehitämme palveluamme aktiivisesti, huomioimme käyttäjiemme erikoisimmatkin pulmat ja vastaamme kysymyksiin ripeästi. Emme vain puhu, vaan saamme asioita aikaiseksi. Myös kevytyrittäjät toimivat ketterästi palvellessaan omia asiakkaitaan keskittyen siihen, minkä parhaiten osaavat ja jättäen monimutkaiset paperityöt meidän huoleksemme.

Luotettavuus
Finanssialalla ei ole mahdollista toimia ilman yrityksen ja sen asiakkaiden keskinäistä luottamusta. Olemme huolellisia, hienotunteisia ja huomaavaisia käsitellessämme käyttäjiemme ja heidän asiakkaidensa rahoja. Haluamme myös aina pitää kiinni siitä, mitä lupaamme.

Yhteisöllisyys
Me UKKO.fi:n työntekijät muodostamme yhdessä palvelumme kevytyrittäjien kanssa yhden suuren UKKO.fi-jengin. Kuljemme yhdessä muuttuvan työelämän kärkijoukoissa tekemällä asioita, joita muut eivät ole vielä tehneet. Kehitämme palveluamme kuuntelemalla alan parhaita asiantuntijoita eli käyttäjiämme, sillä yhdessä saamme aikaan enemmän.