11.5.2017
Beginners Entrepreneur's Toolkit – Time Management Software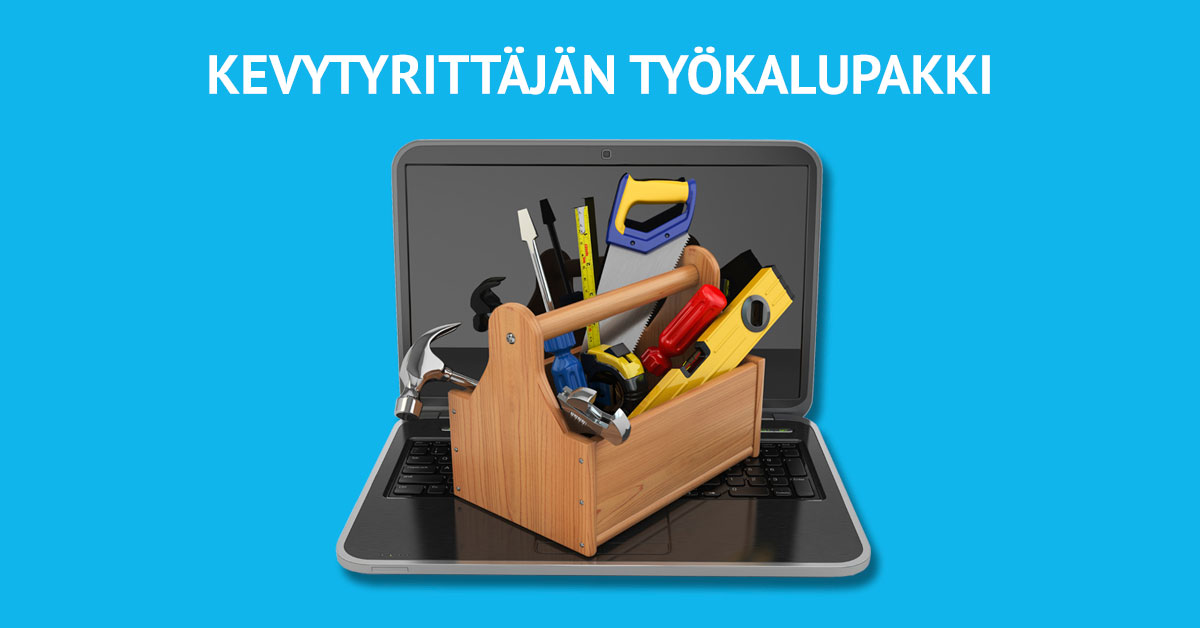 When you start out as an entrepreneur you may need a few tools to help you get your work done. UKKO.fi manages invoicing and payroll, which is a lot paperwork you don't need worry about. But when your customer volume grows it can be hard to manage multiple concurrent projects. These programs will help you plan your own work and efficiently manage your time.
Basic Programs
Google provides a very good package of basic tools.
Gmail
Google's Gmail is a free e-mail service that can be used even with your own unique domain. Gmail is always available for any device.
Google Calendar
Google Calendar is an easy to use calendar found in connection with your Google account. Google Calendar is web-based and can be used on a computer, tablet or mobile phone.
Google Drive
Google Drive is a cloud service where you can store files. Its advantage over other cloud services, is its web-based user interface that allows online editing of files. The same files can be modified by multiple users simultaneously. Google Drive offers a text document editor, spreadsheet app and a slide program similar to PowerPoint.
Time Tracking
It is very important for business owners to use their time effectively. Do you spend your day watching cat videos or focusing on the smallest details of your current project? These tools will tell the terrifying truth about how you use your time.
Harvest
Harvest is an easy to use and simple monitoring tool for time management.
It is very easy to use Harvest:
Create a Project
Create a work goal related to the project
Measure how much time is spent on each operation
Harvest is ideal for entrepreneur's personal projects. For larger projects, Harvest let's you add additional users.
Harvest is web-based, but there is also a downloadable version for mobile devices and Mac computers. Harvest can also be connected to numerous other tools. The full list can be found here.
Website: www.getharvest.com
Price: Free & Paid Version
Timely
Timely turns the idea of following-up on work upside down. Other programs follow-up either after or while working, but Timely does it in advance.
Timely is very similar to a regular calendar. You receive notices in advance for upcoming items. You can also modify the time for a project if it deviates from the original plan.
Timely is an interesting option, if you want to measure the entirety of a project and not its individual components. Because its functionality is very similar to that of a calendar you may be a little doubtful of the program especially since it includes a monthly fee. We all work in different ways, so it pays to get familiar with Timely and see if it suits your needs.
Websites: http://www.timelyapp.com/
Price: Free + Paid Version
Toggl
Toggl is the easiest program for following-up on work that I have used. Its user interface is very simple. Enter the description of a job you performed and begin to "store" progress.
You can also enter the performance afterwards. Toggl works well for monitoring a team, because you can add multiple users. Toggl is a simple program with the downside of a limited feature set.
Websites: https://www.toggl.com/
Price: $5 (30-day free trial)
Improve Work Efficiency
The more efficiently you work, the more time will be left for studying, leisure, friends and family. These programs will help you concentrate.
Time Out
Entrepreneurs who work at a computer can stare at a screen for several hours at a time. Sitting for long periods is bad for the body and that time in front of a screen can be a strain on your eyes. Time Out counters that by forcing you to take breaks. Time Out interrupts your work by covering the screen.
It can be programmed to display two different kinds of breaks:
Longer breaks, that may occur once an hour, and
Five-second micro-breaks, that can happen every 15 minutes.
Time Out makes a noticeable difference even on the first day. Your eyes won't get tired and neck and back problems are reduced.
Time Out works only on Mac machines. Workrave is a similar program for Windows.
Websites: http://www.dejal.com/timeout/
Price: Free
Have a suggestion of another program for the list?
Is your favorite productivity app missing from the list? Let us know in the comments below.