UKKO Light Entrepreneurship
Most comprehensive service for light entrepreneur
Start Light Entrepreneurship – Register for Free
Focus on what you love – instead of paperwork and bureaucracy
What Is Light Entrepreneurship?
Light entrepreneurship is a new way to do what you love – and get paid for it. As a light entrepreneur you don't have to worry about paperwork or bureaucracy like you would with a trade name or a company of your own. As an umbrella company we take care of that. Watch the video and see how you can start!
Easier than setting up a company of your own!
Easy invoicing
No bureaucracy or paperwork
Free registration and no obligations – come and go as you wish
Choose your own work and prices
No fixed costs
With UKKO.fi´s  invoicing service for freelancers you can register and invoice online in 5 minutes! It is a safe Nordic service since 2012 and now we have fifty employees at UKKO.fi's office in Helsinki.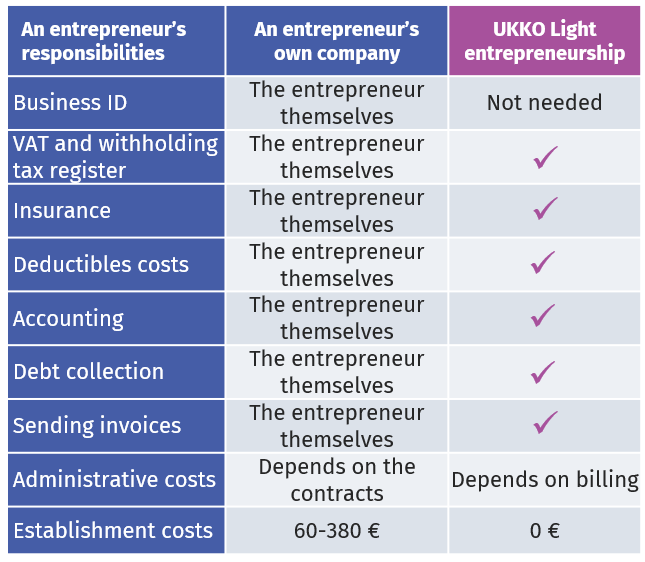 1. Work
2. Create an invoice
3. Get paid
Create an invoice online for the work you have done. Easily, without bureaucracy!
Register

Salary calculator
How much should I charge in order to reach my salary goal? Get the number with UKKO.fi salary calculator!
"Being a freelancer is a norm when you're a photographer. After having a trade name, I discovered UKKO.fi And then took the chance to start trying to get photography gigs again. I started growing from there."
"There are at least four government agencies you'll have to deal with as a freelancer. The most important will be Vero*, the tax agency. Don't worry, UKKO.fi is here to be your middle man. They are ensuring that all of your taxes are paid correctly, so you can work hassle-free."
Gregory Pellechi,
Writer & podcaster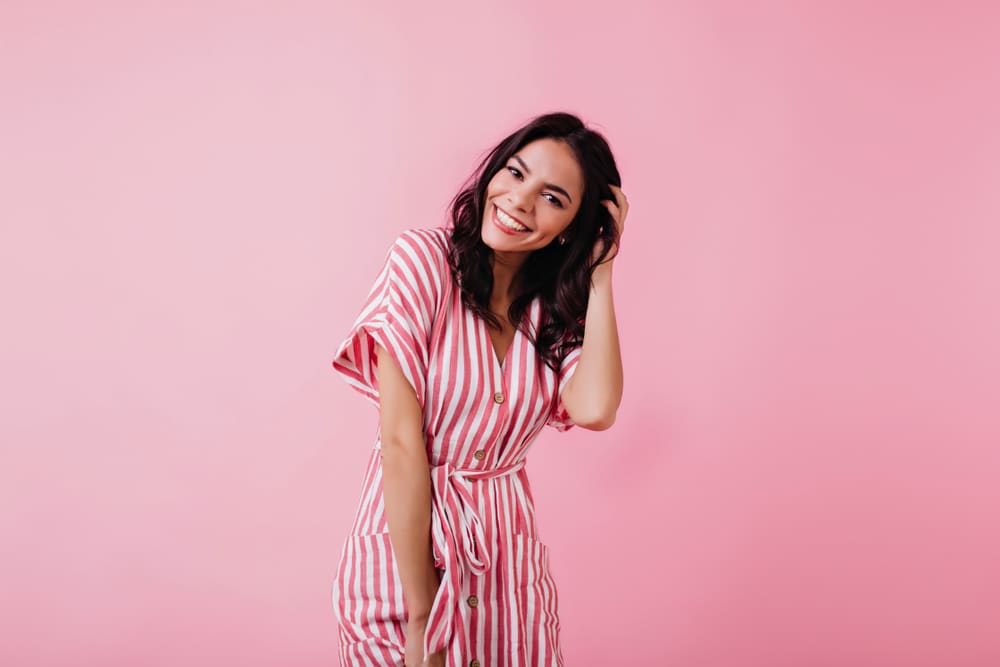 What is UKKO Light Entrepreneurship?
UKKO is the leading invoicing service platform for self-employed and freelance professionals in Finland. Do what you love the most and start light entrepreneurship – we take care of the bureaucracy.
Trough UKKO light entrepreneurship talented professionals combine the best of entrepreneurship and employment. Being self-employed is on the rise in Finland and light entrepreneurship makes it easy to be self- employed. Our company has grown rapidly and today we have over 140 000 active users in Finland.
Invoice in 5 minutes

Save your time and invoice easier through UKKO.fi. You only pay for your earnings, no monthly fees or running costs!

Over 140 000 active users

UKKO.fi has already over 140 000 active users who work in various fields. Join them!

Safe domestic service

UKKO.fi is a Finnish service. We have been awarded the right to use the Key Flag Symbol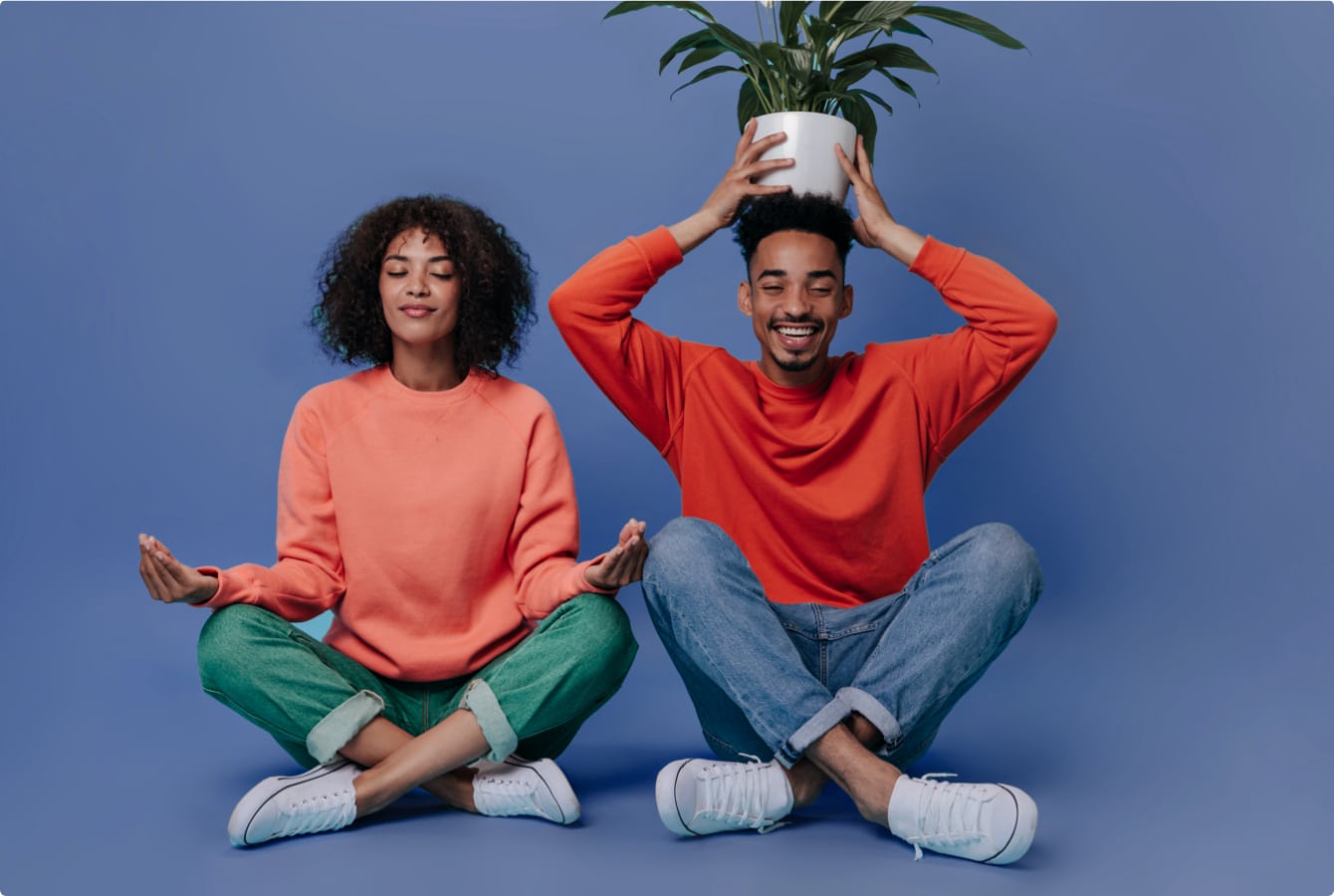 Could I Be a Light Entrepreneur?
Search answers for this and other our most frequently asked questions here.
What is light entrepreneurship?
Light entrepreneurship is a new, flexible form of work that enables people to start out as entrepreneurs easily without a business ID.
With the UKKO.fi service, you can invoice, as a private individual, for work you have done within a contractor relationship.
You can choose your clients and set the price for yourself.
You have no need to worry about business bureaucracy since we handle all of the required paperwork such as taxes, insurance payments, payment reminders and, if necessary, debt collection.
Why light entrepreneurship?
There are many reasons for this, such as life situations. As a light entrepreneur, you will have the freedom to work on your own terms, while ensuring that all invoicing-related payments and notifications are duly handled.
You get to decide when you work, for whom and at what price. You will have more time, because, with respect to invoicing, we will handle the paperwork on your behalf. You can use this time in any way you like, doing just what you love.
As a UKKO.fi light entrepreneur, you will have no recurring monthly fees, making it easier to start out as an entrepreneur. See our price list.
Register free of a charge and find out how easily you can become a light entrepreneur! Registration is free of charge and commitments.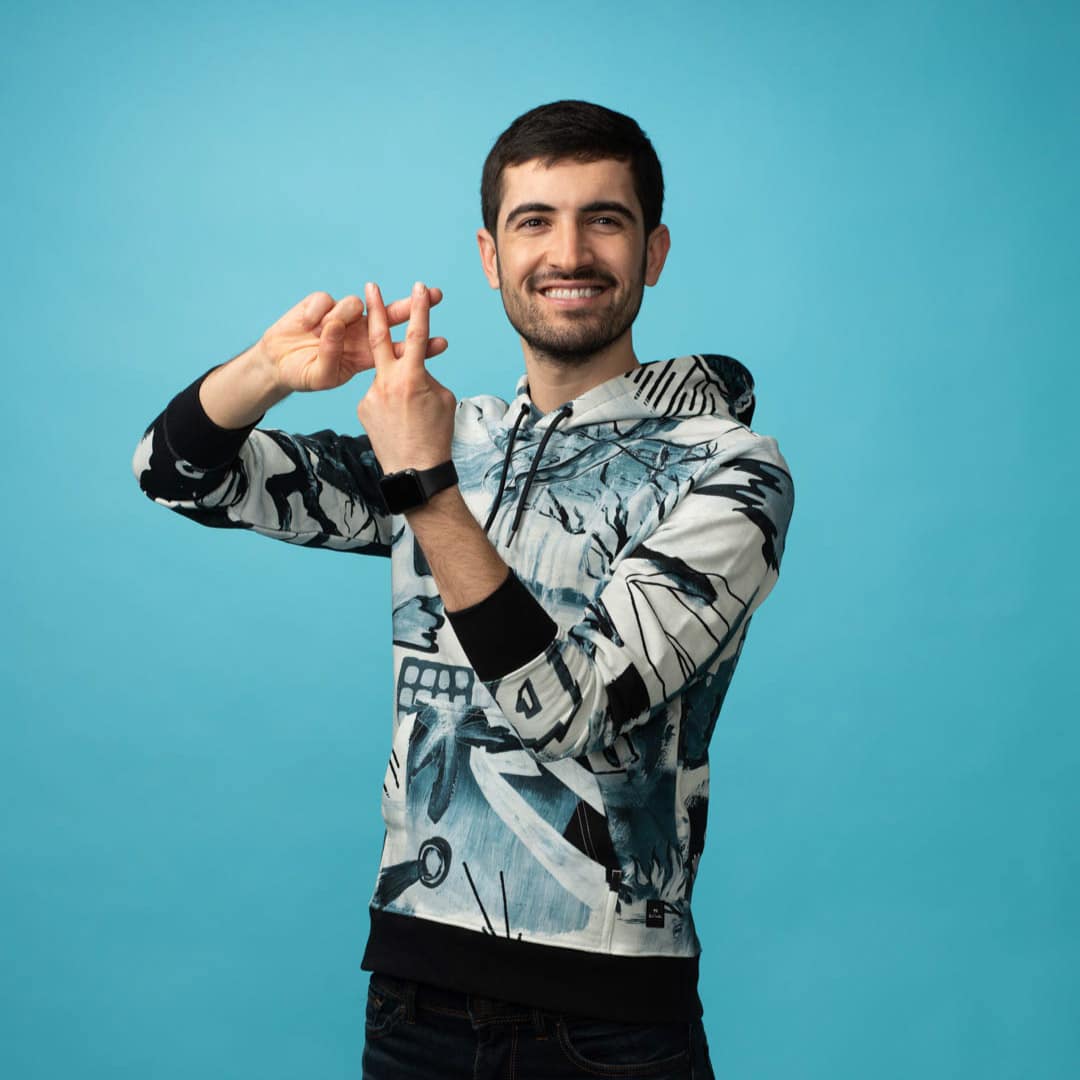 Why UKKO.fi?
UKKO is Finland's favourite light entrepreneurship service!
140,000 people already use our service. We believe that light entrepreneurship should be fair for everyone. As the most influential player in the sector, we show the way for other companies in the same business.
We want to act as a partner for light entrepreneurs from start to finish.
You can download a wide range of our courses and guidelines, on issues such as pricing and marketing. We hope that you find these guidelines helpful when considering whether to begin as a light entrepreneur.
After registering, you will gain access to your own control panel for creating and sending invoices. From the control panel, you will also find a selection of benefits of monetary value, such as co-working accounts, car rental services and various training-related benefits – available straight after registration!
How does this work?
As a UKKO.fi light entrepreneur, you will not have your own business ID, and can, therefore, avoid problems such as complex bookkeeping.
Light entrepreneurship is suitable for gig work done in contractor (not employment) relationships. You agree on the performance and price of the work with each of your clients.
So, no employment relationship, as defined in the Employment Contracts Act, forms between the UKKO.fi invoicing service and light entrepreneur. In accordance with its terms and conditions of use, UKKO.fi handles payment traffic based on the contract between the user and the user's client.
Simple steps!
This is how easy light entrepreneurship can be!
Agree on the assignment with your client
Do the work and create an invoice
The client pays the invoice and you receive money in your account
UKKO.fi takes care of all the bureaucracy for you: VAT, pension payments, social security payments, etc.
Interested in our service, but not ready to register just yet? Our customer service personnel is always ready to help you – do not hesitate to call or send an email!
Light entrepreneurship is for you if…
You work as a freelancer
UKKO.fi is a good solution if you work as a freelancer and wish to bill your clients without the burden of your own business and the additional paperwork it brings.
Wish to try entrepreneurship before starting your own business
The UKKO.fi service is good for having a go at entrepreneurship before setting up your own business. UKKO.fi gives you a chance to try entrepreneurship without the need to get acquainted with the legislation, taxation, and accounting associated with your own business.
You are a student or have a secondary occupation
The UKKO.fi service is a convenient way to charge for work done outside your primary occupation. It enables you to operate as an entrepreneur without your own business. The service is also helpful for charging for work done alongside your studies.
You are fed up of running your own company
Running your own company and paperwork can feel burdensome. Becoming a light entrepreneur will leave time for other things. Leave the paperwork to UKKO.fi, giving you the time to focus on what you do best.
You are an occasional worker and setting up your own business is not beneficial
If you do occasional work that requires billing and you charge small sums at a time, establishing your own business may not be profitable. The UKKO.fi service is perfect for you if you wish to bill easily for occasional or hobby-based work. The UKKO.fi service is useful, for example, for musicians or for charging cleaning services.
Work that is completed through an invoicing service must be tasks that are done based on assignments; Unfortunately, work done through employment conditions cannot be invoiced through an invoicing service.