30.5.2017
Free Test Month from Rockaway
Arvioitu lukuaika: 0 minuuttia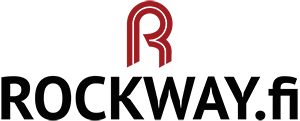 As an UKKO.fi-user you can now test the services of the new Finnish internet music school Rockaway, free of charge for a period of one month. After the 1-month-period you can continue the use for a reduced price of 19,90€ / month (29,90€).
From Rockaway you can find over 5000 lessons to practise singing, band-instruments, as well as ukulele, among others. Among the 100 teachers you will find the countries most prestigious musicions, as well as a handful of internationally known virtuoses. Whether you're a beginner or a half-professional, with Rockaway you can find the skills to develop.
Get your free month from here!