Register Free of Charge
Registration for our service is completely free, and free of any obligations.
Registration is easy and you can do it here.

Create an Invoice Free of Charge
Creating an invoice is fast and easy, and completely free!
Once your account has been activated, you may proceed to creating your invoices immediately. Activating an account usually only takes a minute.
We do not charge any extra fees for creating invoices.

of Earnings
Upon payment, only 5 % + VAT is charged of the final amount of the earnings before taxes.
*Net income is also affected by other costs and deductions, such as social security payment 0,86 %, additional costs 2,7 % and withholding tax according to users own tax card.
Join now - It's free, now and always. You get login details immediately.
Light Entrepreneurs' Sidecosts
Value added tax, usually 24 %.
UKKO.fi service fee
Social security contribution
Additional Costs
Withholding tax based on your tax card.
YEL insurance Get all this with the service fee:
Invoicing and voluntary collection
Invoicing

as e-invoice
by post
by e-mail

Automatic reminders
Voluntary collection
Wage payment
Calculation of work-related material and supply expenses
Calculation of travel expenses
Insurances
Statutory payments and notifications
Notifications and payments to Tax Administration

Tax withholding
Social security contribution
Value Added Tax

Notifications and accounts according to Contractor's Obligations Act
Employment certificates
If you wish, we'll take care of YEL-insurance on your behalf without charge!
Free marketplace
Tyontekijoita.fi is a new meeting place for light entrepreneurs and clients. Only UKKO.fi users are abble to add their profile to the website.
After registration you can create your profile here: Create Tyontekijoita.fi profile
Comprehensive package of Additional Services to help you!
We want to help our light entrepreneur's during their entire journey. Therefore, we offer help with all the situations you might face. With UKKO.fi Additional Services we offer you a highly competitive package of knowledge and skillsets to help you with your work. Additional Services are included in the additional costs on your salary certificate.
Find all UKKO.fi Additional Services on your Controlpanel!
Light Entrepreneur's Marketing School
Learn how to become a skilled marketer with UKKO.fi co-founder and digital media marketing expert Olli Kopakkala!
Olli has worked with profitable digital marketing for over 15 years – and now he will share all his best tips for you to use in your business.
Unfortunately, Marketing School is currently offered only in Finnish.
Light Entrepreneur's Sales School
Sales is a big part of each Light Entrepreneur's work. In our sales school, you will become an expert in building your service to be a concept that customers want to buy.
An esteemed surprise teacher will be coaching you to become an expert in the sales of your own service!
Light Entrepreneur's Model Contract Library
As a Light Entrepreneur you oversee that each of your contracts are up to date. This doesn't mean that you wouldn't occasionally appreciate some help as well.
That's why we now offer you a solid set of model contracts for different types of situations. Make sure your contracts are intact and impress your clients!
Tax Counselling for Light Entrepreneur's
We now offer you a chance to book a personal meeting with a tax advisor.  An expert within the field of Finnish Taxation will help you with all your questions.
You may book an appointment through your own control panel! Please note, that available times might be limited.
Judicial recovery of uncontested debt
If a customer doesn't pay your invoice, may judicial recovery become relevant.
Judicial recovery of uncontested debt will no longer bring you any additional costs, as we will cover them for you.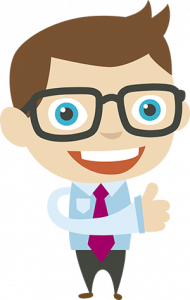 Simple Pricing
The UKKO.fi pricing is extremely simple. You only pay for your earnings.
Registration and creating invoices is completely free of charge.
How much salary I get?
The Earnings Calculator is designed for those who want to find out how much pay will be left of the billing amount, and how much of the pay is left after taxes (net earnings).
Join now - It's free, now and always. You get login details immediately.